Last night I sat alone in the Duluth Entertainment and Convention Center's Symphony Hall listening to the "Red Cape Tango" of Michael Dougherty.
There were hundreds of other people there, to be sure, some of them friends. But I feel almost certain that I was the only one who, listening to the piece, conjured mental images of the comic that inspired it.
The conductor, bless him, just a little condescendingly, talked about (basically) onomatopoeia in the song — moments when the instruments crashed like Superman and Doomsday crashing into each other, in combat. His understanding of the source material was weak, but perhaps his understanding of the source material of Britten's Requiem is just as thin — conductors are machines for waving, as much or more than musical historians. But it still felt condescending.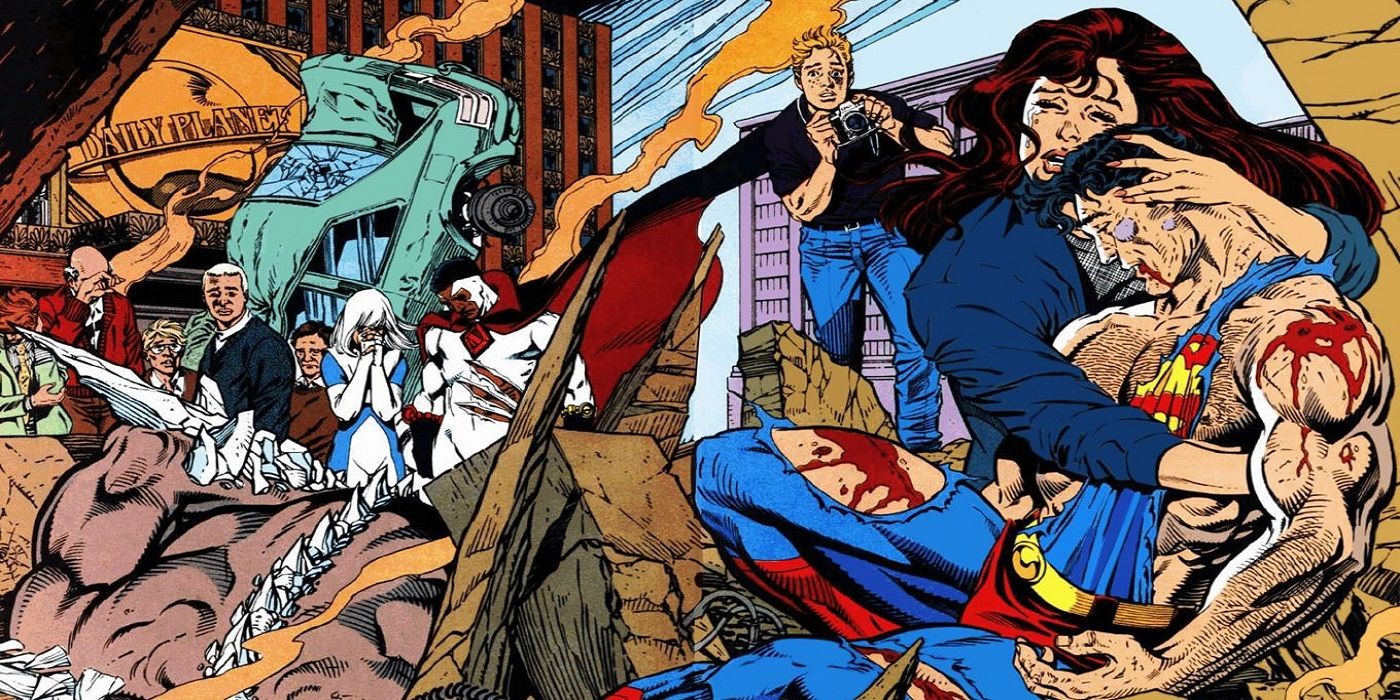 To correct his lapse: "The Death of Superman" comics ran from December 1992 and lasted until October 1993. (The Metropolis Symphony was composed in the same year.) The Death of Superman plot point was covered by NPR, "Newsweek, People, and the front page of Newsday." It was parodied on the Simpsons and SNL, and "DC Comics shipped between 2.5 and 3 million copies of the issue on the day of release and it sold out across America. Some stores had one-per-customer limits on the issue to avoid mobs and lines of customers longer than a city block. The issue brought in a total of US$30 million during its first day on sale and ultimately sold more than six million copies," at a time when there were only 250 million people in the United States.
The initial print run of Dolores Claiborne, released in November 1992 and the NYT best-selling novel of 1993, was 1.5 million copies.
We aren't talking great literature here, but we are talking a significant pop culture moment.
In any event, the concert was spectacular, and the music was amazing, even more amazing, I think, for those of us with curious minds.
Video not by DSSO, but of the piece the DSSO played. Michael Daugherty Metropolis Symphony for Orchestra (1993) V. Red Cape Tango performed by the University of Michigan Symphony Orchestra