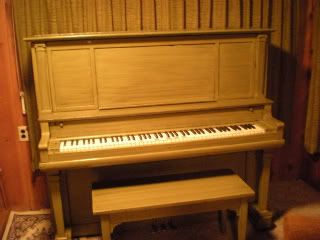 My boss, a local professor, is looking to donate an upright piano to a local classroom, early childhood center, or organization that could get good use out of it. It has not been played in several years, and has a few worn keys as you can see in the photo, but is still in good working condition.

Please send an email me at hblunt @ css.edu with the following information. Please include "piano" in the subject line of your email.
Name and location of your center/school/organization.
Your relationship to the center/school/organization.
Your contact information, phone and email.
Info about the students: class size; student diversity; and age of students.
How do you integrate music into your curriculum?
How would an addition of this piano benefit your school?
Feel free to include any other information regarding your group that could help us pick a great new home for this piano.