I post here a lot about arts and wildlife, but much of my passion is really for nerd culture. It's been something I have felt a lot of this summer.
I spent part of the weekend at a reading of "William Shakespeare's Star Wars: Verily, a New Hope," a merger of theatre nerds and science fiction nerds. The reading took six hours, including time to eat. But maybe Star Wars is better with soliloquies. Maybe. With friends.
I was lucky to be at CON-vergence, a nerd convention in Bloomington, over the 4th weekend, but maybe more to the point, CON-vergence was lucky to have Duluthians. Volunteers from Duluth largely ran the overnite shift on the Coffee Shop for the Con, keeping nerds caffeinated. And Duluth nerds brought Tea Dueling, a sport that made its Minnesota debut at Berserkon 2014, to CON-vergence. (Hat tip to Claire, Lisa, Jason and Katherine for pioneering this sport.)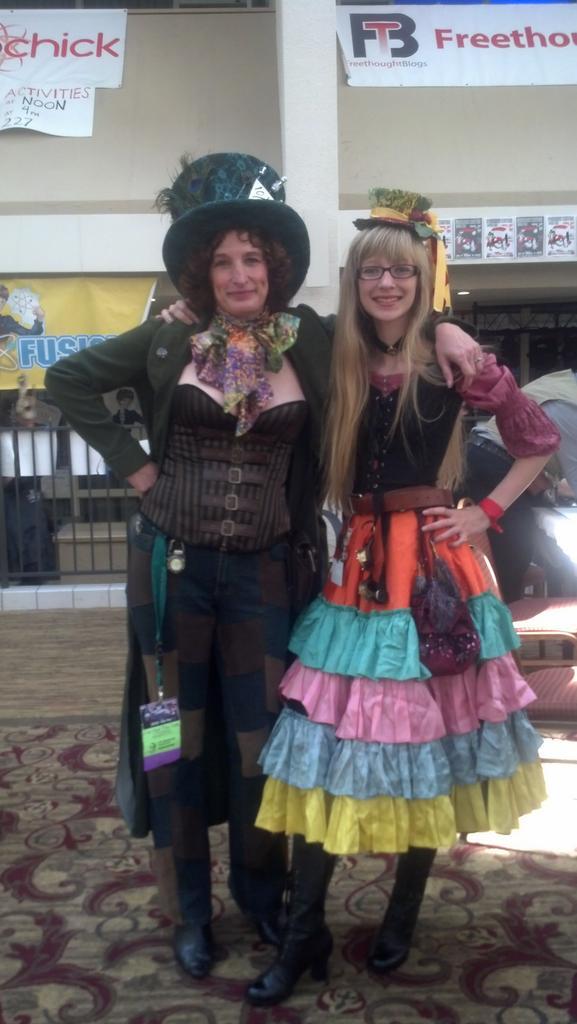 Summer is Comicon season. (Duluth is home to some great comic artists, including Clint Hillinski and John Hoban.)

While San Diego warms up, Barnes and Noble is doing some parallel events nationwide. Ann Hoak (Community Relations Manager at the Miller Hill Mall store) arranged for nearly a dozen sample chapters of forthcoming books to be available for free for the kickoff weekend, and more events (including a Batman event) are coming.
I usually cough and spit about corporate stores, but I like Barnes and Noble for three reasons: 1. Any resistance to Amazon is good resistance. 2. I love that this location has a full-time community relations manager, working to plan events and partnerships for authors, local schools, and more. 3. Sentiment. I used to work at a B&N, and probably, I internalized some of the store rhetoric. I still get sentimental when I remember how school groups used to do a day in the store, in which they arrived through the shipping entrance, were "unboxed" and received, sorted and shelved as if they were books.
That said, Comicon week is a good time to visit other local shops, like Collector's Connection and Rogue Robot. Rogue Robot hosts a Monday Tabletop Gaming group, planned by Kate VTB, that is a lot of fun.

Next week will be the apex of Nerdliness in Duluth: Nerd Nite.
Clay Helberg is presenting on Mobile Magic: How to do Amazing Things with your Mobile Device
Matthew Beckwell is presenting on Internet Radio: Running a station for fun (but definitely not profit)
Steve Farnham is presenting on Oz (L. Frank Baum and His Weird World)
Nerdliness intersects with all sorts of other subcultures in Duluth. Theatre, of course (Lawrence Lee is one of the lynchpins there, and I am hoping that Zenith City Browncoats will be out in force at Nerd Nite). Music and Literature, too (authors AF Bat, Lucie Amundsen, and Chris Etheridge have been seen playing board games at Rogue Robot, while musician Emily Jayne has played some cruel Munchkin).
So maybe celebrating nerd culture is really just celebrating Duluth.