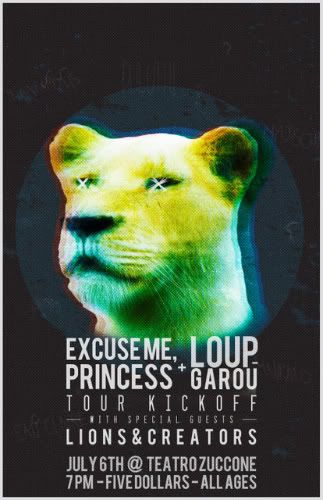 Come celebrate the short 6 day tour that Excuse Me Princess and Loup-Garou are heading out on this Wednesday at Teatro Zuccone. Show is at 7pm and has a $5 cover. It is also an all ages event, so bring the whole family.
Joining those two at this show will be Lions&Creators. So you know it's good…
EMP and Loup-Garou will be playing a short acoustic set at the Electric Fetus the same day at 2pm.