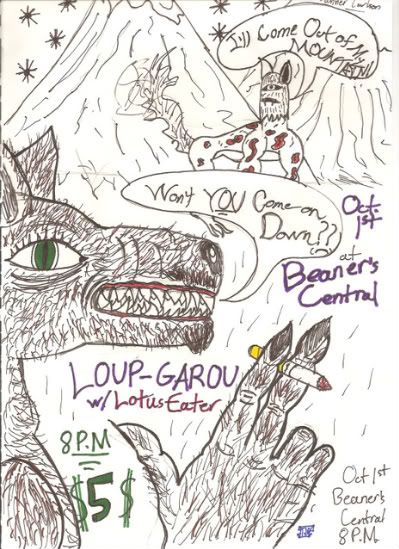 This Friday night Duluth's own Loup-Garou will be taking the stage at Beaner's Central along side St. Paul's Lotus Eater for a night of rowdy and hearty indie-folk music.
Come enjoy some tunes whilst sipping a coffee drink, tea, beer, or eating a sandwich (might I suggest the Naughty Bird?), scone, or parfait.
Show starts at 8pm \ $5 cover charge \ only 2 bands \ all the smiles you can handle.
Lotus Eater: http://www.myspace.com/lotuseaterband
Loup-Garou: http://www.myspace.com/loupgarouduluth